STRATEGIC ADVANCEMENT FOR YOUR HEALTHCARE ORGANIZATION
Healthcare Consulting, Interim Management and Advisory Services for Medical Groups, Health Systems, and Healthcare Companies
Working Together to Remove Obstacles That Keep You From Focusing on the Delivery of Care
We know you want to eliminate the constant, complex challenges that distract you from focusing on providing incredible patient and provider experiences. You may feel overwhelmed and deflated by the incessant pressure to resolve issues quickly. The challenges of running a physician organization are complicated and include fostering meaningful relationships between clinical and non-clinical leadership and external partners, addressing rising costs and reimbursement pressures, and creating a strong culture that extends to patients and providers.
The problems seem to outweigh the solutions.
At TrustWorks Collective, our primary focus is to work together to improve the health and performance of your physician organization and enhance its value and strategic alignment.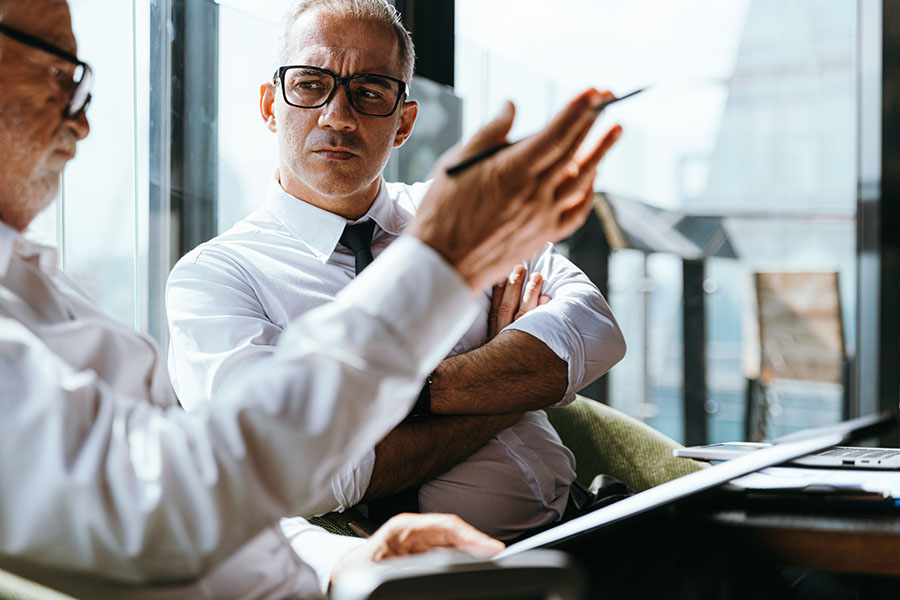 — EXPLORE OUR EXPERIENCE —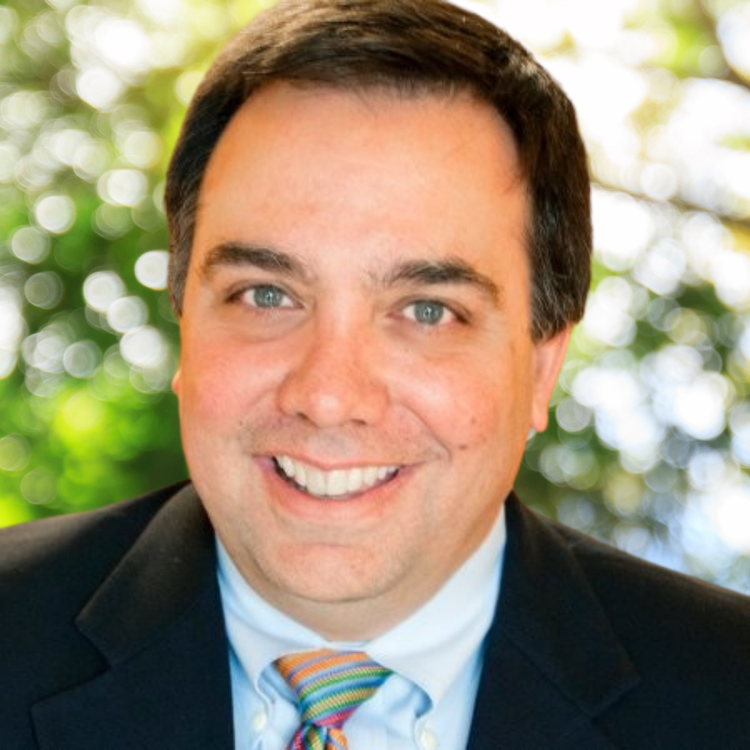 Anthony D'Eredita, JD, MSL, MBA
Principal & CEO
Anthony M. D'Eredita, JD, MSL, MBA, is an innovative, energetic leader, skilled communicator, and team builder with more than 25 years of experience across private, publicly-traded and not-for-profit organizations. Across his career, Anthony has developed an expertise in executive management and governance; law; operations; finance; strategic planning; consulting; interim operations and turnarounds; and healthcare technology. Anthony is a national speaker; published author; and former
adjunct professor.
As Founder and CEO of TrustWorks Collective, LLC, Anthony partners with organizations to address some of the most critical challenges facing the healthcare industry. Anthony provides strategic guidance, operational support, and promotes innovative problem solving that enables organizations to enhance the management and delivery of healthcare in a financially sustainable manner. Anthony applies his deep expertise in change management to lead organizations in successful strategic planning; establishment of new businesses or new business practices; performance turnaround initiatives; and growing prosperous, healthy companies organically or through targeted acquisitions.
Prior to launching TrustWorks Collective, LLC, Anthony served as the Senior Business Manager and Strategic Advisor for Apple – AC Wellness. In this role, Anthony provided leadership for Apple's healthcare management services organization (MSO), which included finance, IT and business operations. Anthony was also responsible for creating and managing the annual budget and oversaw various IT system implementations and ongoing maintenance and service support. Anthony was an Advisor to the clinical operations and research and development teams; and served as a member of and advisor to the MSO and the affiliated medical group development team. Anthony had direct responsibility for AC Wellness' clinical record platform implementation and ongoing vendor relationship management.
Anthony is currently a member of the AC Wellness Executive Committee and Board member.
Prior to this, Anthony served as Executive Vice President and National Practice Partner at The Advisory Board Company and led engagements for short and long-term interim management, strategic planning, performance improvement, provider alignment, health system affiliation, and mergers and acquisitions. Anthony's experience with health systems spans a wide variety of entities, including national non-profit and for-profit health systems, academic medical centers, and independent community hospitals, among others.
Anthony earned his doctorate of jurisprudence and master's of studies in law, magna cum laude, at Vermont Law School in South Royalton, Vt.; his master's of business administration at the Whitman School of Business, Syracuse University in Syracuse, N.Y.; and his bachelor's of science at Lemoyne College in Syracuse, N.Y. Anthony is a member of the New York State Bar Association. He also serves as a Board Member for Betty's Co., a healthcare startup focused on reimagining women's health; and an Advisor for Just Health Collective, a healthcare startup focused on dismantling historical and systemic injustices in order to advance health equity.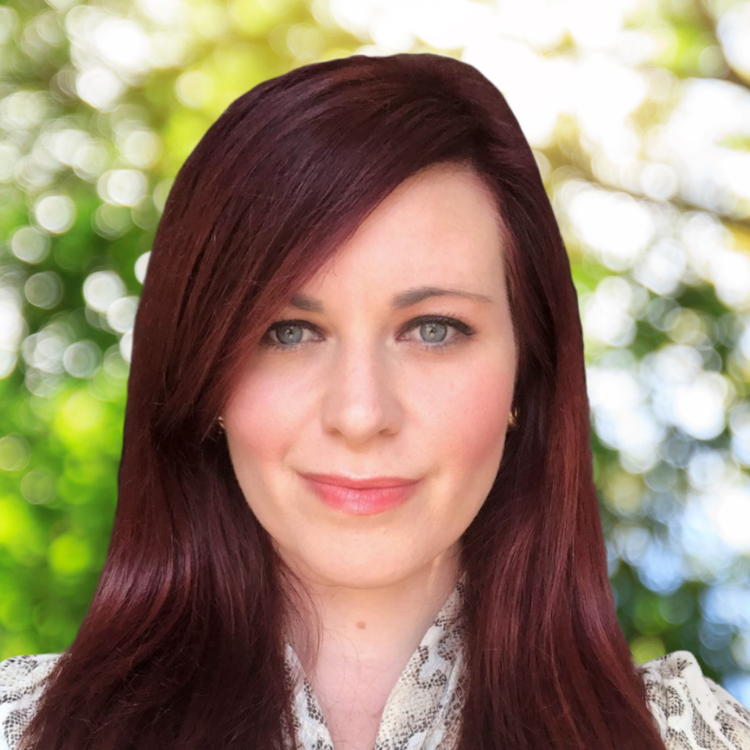 Brittany Witt
Principal & CAO
Learn More About Brittany
With 15 years of professional experience and expertise in strategic communication, marketing, product development and healthcare consulting, Brittany has honed a unique and dynamic skill set. Across her career, Brittany has developed a keen knowledge of healthcare operations and has collaborated with clients on projects such as care variation reduction, patient access, medical group optimization, service line strategy, and value-based care initiatives. As Principal & CAO for TrustWorks Collective, Brittany leads our internal operations and is integral to planning and implementing the firm's overall operating strategy.
Previously, Brittany served as the Program Director for HCA Healthcare's Center for Clinical Advancement. In this role, Brittany was responsible for developing and executing a multi-faceted communication strategy to share critical information with the Clinical Education teams across HCA's divisions, including creating and maintaining a Clinical Education website and launching a Clinical Education podcast to highlight stories and best practices. Brittany was also responsible for managing the post-acquisition integration of Galen College of Nursing, which included monitoring progress across multiple functional areas and keeping senior leadership informed on progress and obstacles.
Brittany launched her healthcare career at The Advisory Board Company and served in multiple roles during her tenure. As a Consultant, Brittany was involved in a variety of initiatives across the firm's physician services and value based care terrains. She served on a range of consulting projects focused on care variation reduction, patient access, medical group optimization, service line strategy and value- based care initiatives.
Brittany also served as a Business Development Director at The Advisory Board Company and managed the day-to-day operations of the firm's physician services consulting vertical, which constituted approximately $20 million in annual revenue for the company. Brittany worked collaboratively with internal stakeholders across the organization to achieve business objectives, implemented overall firm strategy within physician services and drove adoption of practices to achieve enhanced revenue.
Prior to this, Brittany led The Advisory Board's Development Team and managed a nine-person team responsible for preparing proposals and project budgets, as well as tracking and reporting firm revenue. This work included research and development of new scopes of consulting services, market research and competitive analysis and ongoing business development process enhancement. The Development team produced more than 800 proposals in 2014, with total contract value exceeding $157 million.
Brittany holds a bachelor of science in mass communication, with a concentration in journalism, from Middle Tennessee State University in Murfreesboro, Tennessee.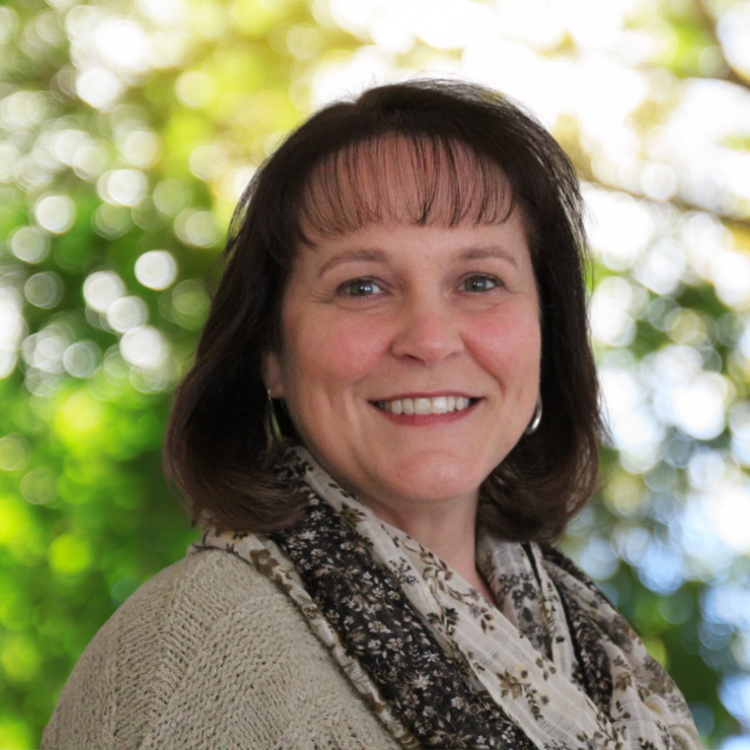 Laura Sebastyn, MSM
Principal & Senior Advisor
Laura is a powerful change driver whose expertise in large-scale transitions, expansions and infrastructure improvements has led multiple organizations to increased profits, operational efficiency, and patient satisfaction over the past 20 years.
She is distinguished by her talent for acclimating quickly to complex environments, envisioning a clear path forward and garnering buy-in from stakeholders who are apprehensive about change. Laura establishes trust through honest communication, transparent expectation setting and a willingness to rollup her sleeves and execute tasks with her team.
 As Principal & Senior Advisor with TrustWorks Collective, Laura works collaboratively with clients to solve their most pressing challenges. Laura leverages her expertise across multiple disciplines to provide strategic guidance and operational support for projects including, but not limited to: ambulatory network development; legal and governance structure transition and optimization; clinic expansions; physician relations initiatives; and strategic growth planning.
Previously, Laura served as Interim Executive Director for Tufts Medical Center Community Care, where she was recruited to formulate and execute go-forward strategy for a planned merger. In her two years as Interim ED, Laura increased revenue while decreasing cost by onboarding a highly productive provider group and consolidating practices.
Prior to joining the team at Tufts, Laura was Director of Operations for Compass Medical, where she led central operational expansion activities. During her seven years in that role, Laura launched nine clinic facilities, increased providers 65% in six years and propelled a 50% increase in patient satisfaction in two years, as measured by state percentile ranking.
After beginning her career at Compass Medical as an Accountant, Laura was promoted through a series of progressively responsible roles including Controller and Manager of Operations, before becoming Director of Operations. Years of accounting and finance experience have equipped her with the unique ability to execute financial modeling and drill down into the budgets to advise senior leadership on making business development decisions that are truly value-based.
Laura holds a Master of Science in Management with a concentration in Organizational Development and a Bachelor of Science in Management, both from Bridgewater State University. She finds her greatest motivation in a desire to participate in the forward-thinking process that improves healthcare.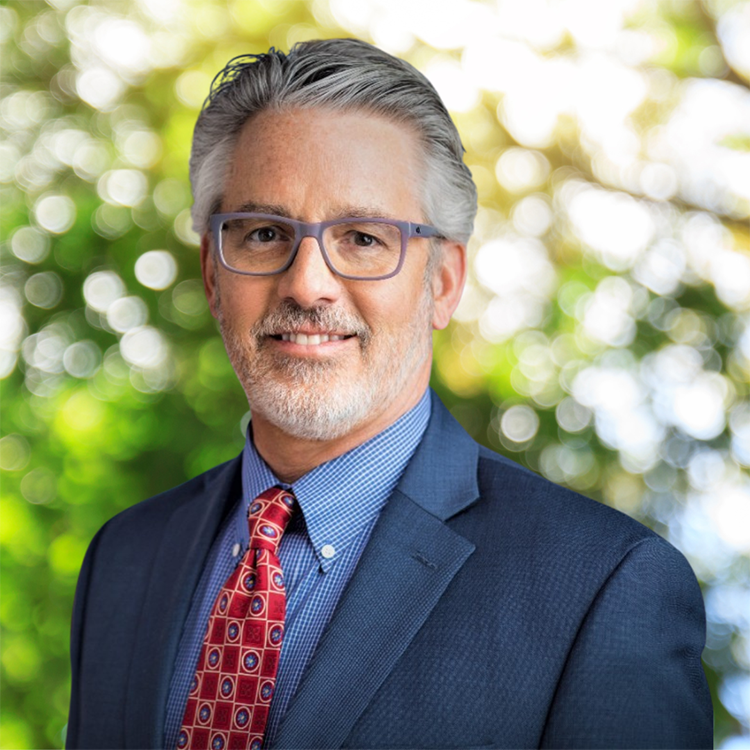 Kirk Gillis
Principal & Senior Advisor
Kirk is an experienced and trusted senior healthcare leader having served in executive roles with integrated healthcare delivery systems, information technology and insurance companies, and senior leadership roles with national managed care organizations. Kirk leverages his extensive skill set and expertise to design and implement scalable and sustainable operating models that transform access, quality and consumer experience while promoting positive financial results. Additionally, Kirk is a subject-matter expert regarding digital health strategies and operationalized one of the nation's largest telemedicine programs. As Principal and Senior Advisor at TrustWorks Collective, Kirk provides expertise on the planning and implementation of accretive growth and operating models, digital health strategy and implementation, population health management and value-based care initiatives.
Prior to joining TrustWorks Collective, Kirk served as Business Segment Lead at Amazon. In this role, Kirk developed and led go-to-market initiatives for virtual and in-person government sponsored healthcare programs.
Previously, Kirk was the Founder and Chief Advisor of Constant Horizon, an independent healthcare consulting practice with expertise in the planning and implementation of operating models to transform access, quality, service and consumer experience, while achieving the necessary accretive growth, market share and financial results for client stakeholders. Kirk worked with customers to develop and implement direct-to-employer occupational wellness strategies, create and launch comprehensive digital health programs, and provide strategic and subject-matter expertise for health information technology companies.
Kirk also held multiple leadership roles with Renown Health, a nationally recognized healthcare network and Nevada's largest medical delivery system, including the region's leading provider sponsored health plan. During his tenure at Renown Health, Kirk served as Vice President & Chief Strategy Officer, Vice President of Accountable Care, and Vice President of Occupational Health and Workers' Compensation programming for area consumers, employers, and insurers.
Kirk's achievements across these roles included:
Completed the 2020 Strategic Plan, which provided a roadmap for achieving accretive system growth through multiple workstreams;
Formed a community health venture with the Regional Emergency Medical Services Authority to clinically integrate the 911 emergency response system with a Medical Nurse Health Line, Community Paramedicine and Alternative Transportation services for urban, rural and frontier healthcare communities;
Led the Population Health Management Office, an enterprise approach to achieving access, quality, affordability and health equity improvement objectives;
Operationalized Renown Telehealth, one of the nation's largest telemedicine programs virtualizing the entire health care continuum;
Founded Renown Accountable Care delivering value-based outcomes through a curated and contracted network of medical and social service providers covering more than 150,000 lives across Medicare, Medicaid, commercial and self-insured employer beneficiaries.
Prior to his tenure at Renown Health, Kirk served in multiple leadership roles with various companies in the insurance, technology and health risk management sectors. Notable roles included: Chief Operating Officer for @Global, an InsurTech Company; President & CEO, Occupational Healthcare Management Services with Anthem Blue Cross & Blue Shield; and MidWest Regional Director, Intracorp Medical Review Services with Cigna.
Kirk has authored multiple publications, including most recently the "Nevada Telemedicine Parity Act of 2015" and "Accountable Care Organizations: A Model for the Future," which was published in the American Journal of Managed Care in June 2015. Kirk has received multiple awards and recognitions throughout his career for accomplishments in telemedicine, healthcare innovation and corporate leadership. Kirk earned his Bachelor of Arts in liberal studies and business administration from California State University at Fullerton.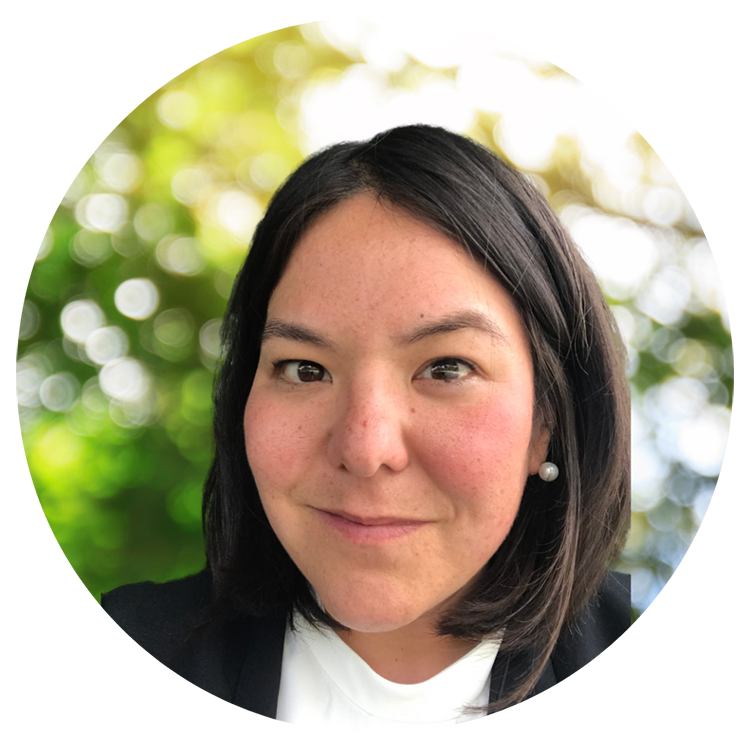 Carrie Nazzaro, JD
Senior Advisor
Carrie has more than 15 years of experience and legal expertise in healthcare strategy and operations, enterprise real estate portfolio management, contract negotiation and procurement, and the development and implementation of cross-functional workflows. As an attorney, Carrie has worked with multiple renowned organizations throughout her career and served as a legal and regulatory subject-matter expert. As a Senior Advisor with TrustWorks, Carrie provides consultative and advisory services to clients including, but not limited to: conducting due diligence and leading negotiations for various transactions, including joint ventures and mergers/acquisitions; developing and implementing scalable processes to promote improved user experience and increased efficiency; and supporting the implementation of high-performing governance models, among other services.
Prior to joining TrustWorks, Carrie served as Contracts Manager and operations leader with Intuitive Surgical, Inc., a high-growth medical device company with $891M annual spend. In this role, Carrie drafted, negotiated and executed 100+ commercial procurement contracts per quarter in the areas of HR, IT, Marketing, Finance, R&D, and General Services, among other focus areas. Carrie regularly consulted with executive leadership regarding contracting strategy, key ideal terms, vendor management, and pipeline portfolio planning.
Prior to this, Carrie served as Senior Project Manager, Real Estate, for Stanford Health Care. Carrie managed the enterprise-wide real estate portfolio and ensured timely decisions and deal executions for 50+ clinic/office locations, totaling more than 500K square feet. As part of her role, she conducted long-range planning, feasibility studies, and strategic site selection and partnered with key stakeholders across a highly matrixed organization to develop and present business cases for C-Suite and Board of Director approvals.
During her tenure, Carrie became the go-to subject-matter expert for real estate procedures and created guidelines and cross- functional workflows to streamline due diligence and improve transaction leverage.
Early in her career, Carrie served as a Paralegal with Goodwin Proctor, LLP, and conducted due diligence, prepared transactional documents, and managed closing paperwork for complex transactions such as joint ventures, commercial development and debt and equity financings. Carrie earned  her doctor of jurisprudence with a concentration in law and health sciences from University of California, Hastings College of Law. She received her bachelor's of art with a major in economics from Middlebury College.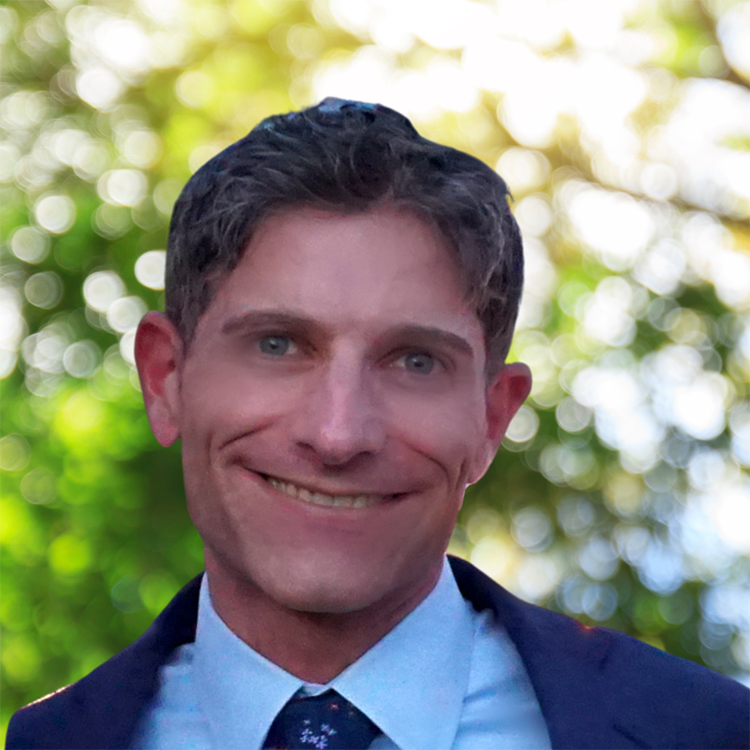 Michael Levine, MBA
Senior Advisor, Financial & Data Analytics
Michael has 15 years financial and data analytics expertise specializing in the development of comprehensive financial modeling, strategic market analysis, business valuation modeling and implementation of best-practice financial reporting processes. His strengths lie in his creative and comprehensive financial modeling, database design and implementation expertise and analytical mindset along with an intuitive sense of what motivates clients and business partners. As Senior Advisor, Financial and Data Analytics, with TrustWorks Collective, Michael works with clients to provide financial modeling and data analysis, valuation modeling, strategic market analysis, and physician compensation planning.
Prior to joining TrustWorks Collective, Michael spent five years as the Principal and owner of Excel Savants, LLC, a financial modeling and business consultancy. In this capacity he provided business consulting and support for startup businesses as well as established small companies and non-profits. This included: building sophisticated, comprehensive, and elegant financial models; creating valuations for the purposes of securing venture capital investment or ascertaining an acquisition sales price; transforming and evolving existing business data processes; and providing best-in-class Excel and VBA solutions and training. Through his extensive use and promotion of Microsoft Excel as a critical business and modeling tool, Excel Savants LLC became a member of the Microsoft Partner Network (MPN).
Prior to founding Excel Savants LLC, Michel spent five years as a Financial Consultant at UnitedHealth Group working in corporate capital as well as the UnitedHealth Group Community & State Business Pennsylvania State Health Plan. He provided comprehensive financial, analytic and reporting leadership and capital planning support as the Financial Consultant for the UnitedHealth Group Community & State business' $150M strategic claims platform migrations capital program. He established and led bi-weekly financial reviews with the Community & State business CFO and other stakeholders. He was a member of the Capital Planning team at the Community & State Monthly Capital Reviews chaired by the business CFO.
Michael holds a BA in Economics from Kenyon College in Gambier, Ohio and an MBA with a focus on Finance as well as a Mini MBA in Health Care Management from the University of St. Thomas in Minneapolis, Minnesota. He also holds a Corporate Finance Institute (CFI) Financial Modeling & Valuation Analyst certification.
— LEARN ABOUT TRUSTWORKS —
Value Is at the Core of Everything
We Do Everyday.
Connection
We know it is all about real, authentic relationships built on trust and communication.
Accountability
We hold ourselves to a high standard of excellence that carries over into all we do.
Execution
We follow through on what we say we will do to advance your initiatives.
Perspective
We provide an unbiased and unique, multi-perspective view to help you connect the dots and innovate.
Engagement
We know the best ways to work across different stakeholder groups to facilitate collaboration.
Commitment
We are here today, tomorrow, and next year. We are committed to your success.
We really like what we do and use our values and experience to improve the health and performance of your physician enterprise.
-- DISCOVER HOW IT WORKS --
A Strategic Approach to Improving the Health and Performance of Your Organization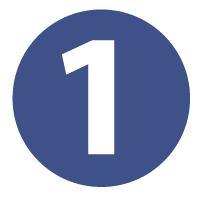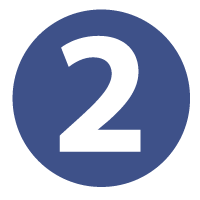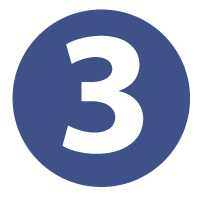 Understand Challenges
We take the time to understand your complex challenges and strategic aspirations.
Design a Blueprint
We work together to design a practical blueprint that addresses your challenges and enables advancement toward your aspirations.
Implement Strategy
We implement or support your implementation of the blueprint in a way that creates momentum through achieving short-term wins and advances a longer-term strategy.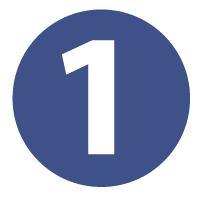 Understand Challenges
We take the time to understand your complex challenges and strategic aspirations.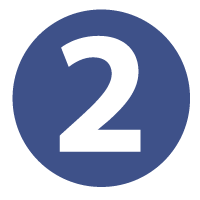 Design a Blueprint
We work together to design a practical blueprint that addresses your challenges and enables advancement toward your aspirations.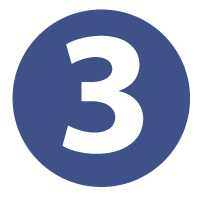 Implement Strategy
We implement or support your implementation of the blueprint in a way that creates momentum through achieving short-term wins and advances a longer-term strategy.